This is a big step for your brokerage. You can't choose just any forex web design company. You want to convey confidence with your web design, not scare your future traders. Your colours, your typography and your formatting has to be perfect and most important, connected to your brand.
How do you decide how to pick a forex web design company? It's not that easy but we'll make things easier for you to decide. Take a look at its own web design, do they keep it updated? It's a good indicator of whether they are doing things right or wrong.
Likewise, it would be good to hire a forex web design company who is constantly communicating with you. You are the one who makes the final decision, but don't forget that they, as professionals, will advise you so that you can get the most out of your business. Besides, it would be also important to have in mind that web design expires, they can help you to improve your web throughout the years.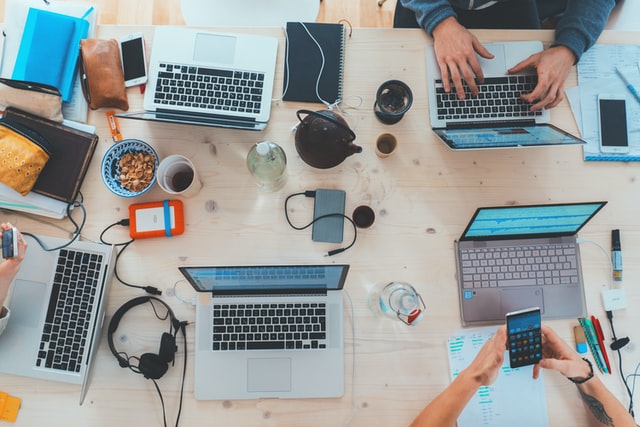 OUR METHOD
Kenmore Design takes on only a few clients a year to do the custom design and in most cases we will suggest using a local company if the time difference or language barrier is too great.
Different brokers require different approaches to design.
For instance, brokers in the European regions have a very high bar for design. In most cases if you are targeting that region you will want to have a designer on staff currently working on promo materials and website updates. In contrast, brokers that rely on IB business usually have very minimal web presence. They would rather invest in IBs building their own websites. In this case, the broker would only provide insights for the pricing / promotions.
As you can see it's not always geographical preference, it's more of a type of business you are targeting. In most cases we'd suggest staying away from red colours in your forex web design unless you are targeting certain regions in Asia where red is the luckiest colour there is.
KENMORE DESIGN SUGGESTIONS
TRY TO HIRE A FIRM THAT IS LOCATED IN THE REGION YOU TARGET
Local forex web design companies know the web design trends in their regions better. A company that is not located in the region in which you are interested can do well, but the one that works there has a better chance of hitting the product you are looking for. You can surely find a company that does not work in the region that can offer you a good design, and at the same time a local company with a mediocre product. But it is up to you to compare the possibilities and finally go for one of them.
DON'T TARGET THE ENTIRE GLOBE
It is better to build separate sites for different regions. Although this idea that we are a global village is still reminiscent, each region has a different language or set of languages and ways of expressing itself. That is also reflected in the web design.
LEADERS OF THE INDUSTRY
India, Poland and Ukraine are de-facto leaders of the industry in terms of quality / pricing but language and cultural barriers could be a real thing. We strongly recommend that you consider other options.
OUR FOREX WEB DESIGN
For those brokers who do not need a high end website at launch we have a number of templates to choose from that are packed with features:
WordPress CMS
10 Pages of Content
Multiple-Language Support
Unique Images
Currency Ticker
Economic Calendar
SEO-Friendly News Feed
Live Chat
Live and Demo Forms
As a part of the setup we perform the following work:
– Change the logo.
– Modify the company name throughout the site.
– Make minor customisations to the template to the best of our ability but within reason to fit into the budget (if considered hourly, ~10 dev hours).
– WordPress CMS training & Q&A.
If we provide Trader's Room service we will also include the following details of website support:
– Website hosting.
– Backups / Security checks.
– Ongoing WordPress CMS training & Q&A.
IN A NUTSHELL
Take your time in making this important decision. Compare different companies prices and quality of their previous works. Take our tips into account and think about the forex web design company that can connect better with your target and its region.
---
Get started with a demo now!