Many questions come to mind when designing and developing your Forex website. Is outsourcing a good idea? What's the best way of outsourcing? If you're looking to outsource your Forex website design and development to another company from another country, there are several points to consider. There is no doubt that outsourcing is one of the fastest growing business worldwide, particularly in the IT sector.
Before we get started there are two aspects in choosing whom to go with to design and develop your Forex website. You can either find a Forex web design and development firm or hire a freelancer.
With that in mind, compare the following three major aspects between the two:
Cost, trust, and quality.
Usually, outsourcing to website design and development firms can be a bit pricier than freelancers but what you get in exchange is solid, reliable quality.
If you are looking for someone to do your work quickly and cheaply, a freelancer may be the right choice for you. You can find one on Freelancer or Upwork and other similar platforms.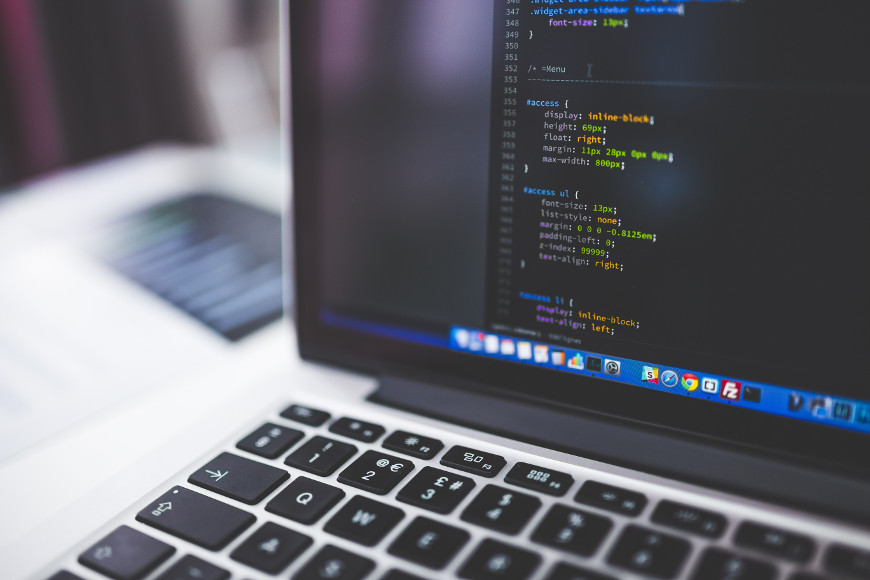 HERE ARE SOME ADVANTAGES TO OUTSOURCING YOUR FOREX WEBSITE:
1. SAVING TIME AND MONEY
Time is money. Choosing to outsource the design aspects of the project would save a great deal of time and most importantly your budget. You're a Forex broker and not a web designer so learning web design and development and trying it out yourself will waste your time and eventually money! Outsourcing your project to developing countries will minimize your production costs.
2. MEETING WITH CREATIVITY AND TECHNICALITY
Outsourcing web design or development work opens up a wide array of so many creative designers and expert developers who have access to the latest design trends and high tech resources. Designers will understand your business requirements and equip you with the latest beautiful and highly innovative web designs. Developers will focus on the necessary things Your Forex Broker Website Needs such as having an Economic Calendar and Account Registration Forms integrated with your Forex website.
3. GET YOUR PROJECT MADE ACCORDING TO THE LATEST MARKETING TRENDS
Your Forex websites play a huge role in your branding. Choosing the right colors or design aspects is the work of your designer and developer. They will make your website user-friendly and exciting which will drive a lot of traffic and will appear among the top of search engine ranking results. You may also want to ask to analyze the competition's website/s so you can out-rank them.
TIPS IN OUTSOURCING YOUR FOREX WEBSITE:
4. COMMUNICATION
The critical aspect of outsourcing your project is communication. Different time zones, language barriers, work schedules, and availability are difficult elements when outsourcing web design and development projects. Putting that aside with a little effort and with the right tools on your side, communication can be improved massively.
A few tools we recommend that you can use are the following, Trello / Jira, Slack / Skype, GitHub and Moqups. You can track your project's progress using Trello or Jira and communicate using Slack or Skype. Using these tools will give you a very clear overview of what you expect and make sure everyone is on the same page as you are.
Communication is the key to ANY successful business.
5. SPEAK YOUR MIND. DON'T BE AFRAID
For any outsourcing firm or freelancer, the customer's input is one of the most valuable resources. Complaints serve as an early warning system that helps prevent service failures by allowing them to fix small problems before they become big ones. So if there's anything that you're unsatisfied with, let them know. In order for your outsourced project to go well, you shouldn't be afraid to speak your mind.
6. ASK QUESTIONS
Make sure you are getting straightforward answers. You don't want any surprises once you've committed. The easiest way to do this is by having a list of questions. Don't settle with just a proposal, ask questions (don't forget the tricky ones too) and try to get to know the firm or freelancer you are working with and what their value proposition is.
7. HAVE A PROJECT MANAGER
An outsourced project should always have a project manager that oversees everything and makes sure that everyone is kept in the loop. It's important for the project manager to be involved in all the outsourced work and communication with the outsourcing firm or freelancer.
8. HAVE A CONTRACT
The difference between an outsourcing firm and a freelancer is that with a firm they will support you and keep a record of your work, even if the developer on your project leaves. If your freelancer quits, you will have to start from scratch and will have no support during the transition. Without a formal contract, the risk of disagreements and messy battles goes up drastically.
Finally, do not trust a freelancer with your data. Make sure the registration and personal info goes directly to your CRM and never gets stored by the freelancers. Host your website with a trusted partner such as Kenmore Design.
Outsourcing your project shouldn't be too difficult if you are making sure you follow a few important rules. The most important key factors are communication and good management. If you are doing those two right, then most likely you wouldn't be dealing with a lot of major problems with your outsourced project. Check out this article for more information on what Important Elements Your Forex Broker Website Needs.
---
Get started with a demo now!