So you already update your Forex Site regularly with unique content. Your site already has an attractive and stylish Web Design.
You publish articles with a backlink to your site. You keep all your images SEO optimized.
What else could be done to improve the indexing of your Forex Brokerage Website?
There are many great SEO tools available today for the benefit of your marketing team, so let me share five of my favorites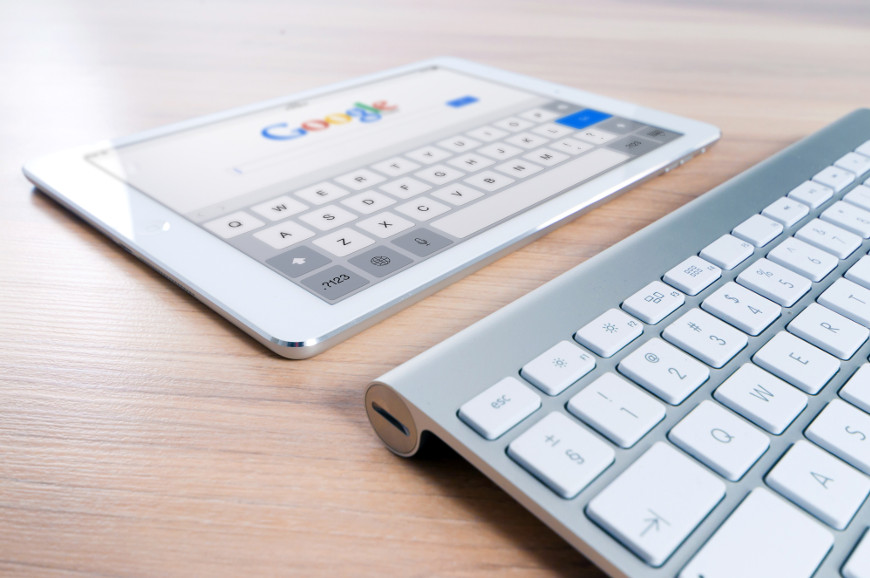 1. GOOGLE TRENDS
Allows you to learn about your Website keywords' popularity in the world or in a specific country or region. Customize the time frame, and you will see how the interest changes over time & how steady the trend is. Choose between Web, Image, and Youtube Search results.
The Interest by Subregion section shows you geography or city: discover where are potential customers coming from.
Related topics gives you a list of similar topics so you know what's trendy now & if it's time to optimize your Forex Website by changing your keywords.
Related queries show you what else users who searched for your term have searched for.
I have to mention that Google Trends supports multilingual keywords.
2. PAGESPEED INSIGHTS
Another sound online tool by Google which analyzes your Forex Website and gives it a speed score in the range from 0 to 100 (90-100 is fast, under 50 is slow). PageSpeed Insights (PSI) provides both lab and field data about a page. Your speed score is determined by running Google Lighthouse to analyze your Forex URL (including sites requiring authentication) by using different metrics. These metrics are very specific and give a detailed analysis of what loads when. Take, for example, First CPU Idle, which measures when a page first becomes minimally interactive, where most (but not all) UI elements are interactive and a page responds to most user input. This allows you to see if there are required (i.e. critical) resources slowing down your Forex Website – and if so, you can minimize the size of each resource to speed up loading times.
To find more specific tips for speeding up your Forex Webpages, you can look at the Opportunities section under your score. Along with each tip, there will be an estimation as to how much time you can save! There is also the Diagnostics report which shows even more performance information.
3. CONSUMER BAROMETER
Google Consumer Barometer is the easy-to-use tool that will help you maximize your Forex Website SEO efforts by helping you understand how people use internet based on their geography.
Data Graph Builder gives you statistics of how your potential customers access the internet, what devices they use, how they find products, how long they research before signing up, and what causes them to prefer one provider over another.
Filters let you sort the results by country, demographic, device used, etc.
Trend Data can be used for implementation of long-shot marketing strategies.
All of these statistics and detailed marketing analyses can help your Forex business target the most likely segments, saving a lot of time and effort.
4. YOAST SEO
Amazingly useful WordPress Plugin which makes it easy to optimize the content of your Forex Blog or Forex Website. Every time you add content, Yoast SEO gives you suggestions on how to optimize it so you get maximum traffic.
Amazingly useful WordPress Plugin which makes it easy to optimize the content of your Forex Blog or Forex Website. Every time you add content, Yoast SEO gives you suggestions how to optimize it so you get maximum traffic.
The tool gives you a preview of how your post will look in the Google search results, and lets you edit your tags. Analysis shows you many areas of SEO which need attention, such as image optimization, keyword density, word count, and others. Yoast SEO also updates your sitemap on it's own & submits it to Google. It lets you change permalinks & add page redirects easily, as well as many other tools.
It can be downloaded, installed, and activated in minutes!
And yes, most content checks work for every language!
5. SEMRUSH
When it comes to your Forex Website content, you can't underestimate the importance of keyword research. SEMrush is an all-in-one toolkit that offers plenty of versatile features just in one dashboard. These tools are here to increase your Forex site's web presence by finding the appropriate keywords for your SEO campaign.
Just to name some of the many functions SEMrush can perform: Position Tracking, Keyword Research, Content Planning, Backlink Analysis, Website Audit, and Social Media Monitoring.
Competition Analysis shows your competitors' Forex SEO strengths & weakness so you can compete with them strategically.
With Keyword Research tool you can figure out the keywords (and long-tail keywords) your competitors are ranking high. And by using Related Keywords feature you will find new, fresh keywords for your Forex Site.
Display Advertising Tool analyzes competitors' Google Display Network strategies such as geography and languages.
Backlinks conducts a deep link analysis and checks backlink types and geolocations.
Domain vs. Domain lets you compare your Forex Website against competitor's with advanced filters available in paid subscription.
---
Get started with a demo now!