What is the first thing we all do in the morning when we wake up? Nearly all of us check our phones when we are still bleary-eyed, looking for those all-important notifications, checking emails, etc. Forex traders will want to know immediately how the market is doing, and for this, they will need access to a responsive Forex Mobile Website. In fact, recent studies show that the average person spends over four hours a day on their mobile device, a full 25% of their waking hours. Keeping this in mind, here are the reasons why your business will be woefully behind without optimizing your website: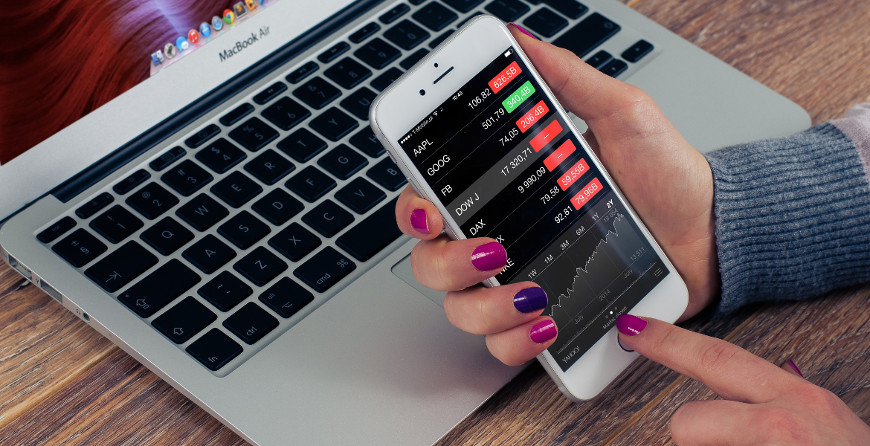 MOBILE V DESKTOP
Mobile users have now surpassed desktop users in internet traffic. More than half of all internet users are now browsing websites directly from their smartphones. Are you really ready to turn off the majority of your clients because you didn't take the simple steps required to make your website mobile responsive? According to Google, 61% of users are unlikely to return to a mobile site they had trouble accessing. What's more, they have announced that they have switched to mobile-first indexing, meaning that they now rank websites by their mobile versions first. This is extremely important for SEO efforts.
INCREASED SALES POTENTIAL
Across all sectors, mobile users purchase more from online stores than desktop users, and the trend is increasing. If you are a Broker accessing your target audience on the App Store and Google Play this could be your golden opportunity! You can provide your clients with a seamless transaction experience on both your Forex Website, Forex CRM and Forex Mobile App.
BETTER BRAND ENGAGEMENT
It's simple: people looking to trade Forex will trust you more and be more engaged with your business if you have a mobile-friendly website. There's nothing worse than being behind the curve with a slow website that doesn't instill confidence in your clients.
REDUCE BOUNCE RATES
Having a website that is not mobile optimized can cause your bounce rate to increase. This is because slow loading times can cause users to turn away. According to recent studies, 40% of all users abandon a website that takes more than 3 seconds to load. In addition, 44% of users will tell their friends and colleagues about a bad experience online, which means more bad news for your business if your site isn't optimized.
AMPLIFY VISUAL CONTENT
User experience should be at the heart of anyone's marketing efforts. If you have a nice Forex Website Design, you will want to give your users the full visual experience. In fact, mobile users behave differently from desktop users with regards to visual content: they crave more of it and are not going to want to scroll through multiple lines of text. Using your fully mobile responsive Forex website to your advantage, you will be able to amplify the visual side of your business and allow users to easily share images, videos, or links on social media.
---
Get started with a demo now!