Do you usually read any digital marketing blogs? Have you recently checked any articles about how to better reach your digital audience? If your answer is no, it's time to change those habits! We found a bunch of blogs to learn Marketing when we searched on Google, but the question is: are they brilliant and updated? Kenmore Design always keeps up-to-date with the latest trends, so we're happy to recommend you the 5 Best Blogs to learn Marketing for your Brokerage. These are the blogs that we usually use to seek advice from ourselves.
If you really want to expand your business and learn marketing, your content team should take a look at these 5 blogs. Let's talk about them here.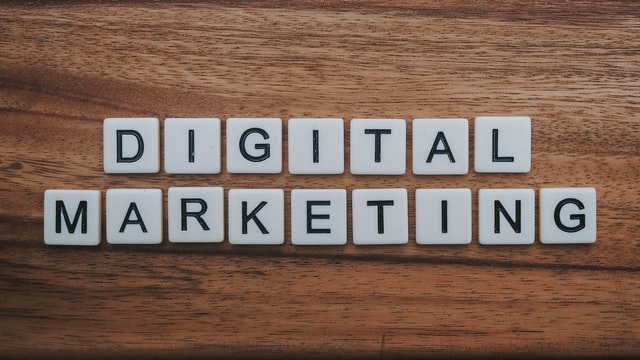 HUBSPOT
If we would have to choose just one blog to learn marketing it would be HubSpot with no doubt. Its web design is very professional and interactive but more importantly they publish fresh and engaging content. When you visit it you'll find a chatbot that helps you to find exactly what you're looking for. In addition, every post includes a Minute Tag, which tells you how much minutes of reading every post will take.
Furthermore, they have a millennial approach to digital marketing. In fact, they affirm in her home page "What's Good for the business is good for the client". When you scroll down, you'll find a menu with different topics that lead you to all the posts that belong to that category. They have a variety of content, so don't forget to come back to it once in a while because you may be pleasantly surprised.
CONTENT MARKETING INSTITUTE
When you first visit the Content Marketing Institute it's hard to believe that it is a blog. It seems more like an important magazine that has launched its digital platform to share content. Many marketers equate to being the holy grail of content marketing. We're not going that far, but we'd like to point out that it is an award-winning blog though.
The Content Marketing Institute is one of the global leaders in marketing education, and the blog lives up to the Institute's good name. Like Hubspot, CMI is included in most top marketing blogs. For that reason, whether you are new in the business or a seasoned marketer, it'll be useful to apply marketing knowledge to your brokerage. If your content team doesn't know it yet, share it with them! The main page shows a few posts with images and a brief description, that demand your attention. The rest of the posts are organised in a big list after these two first posts.
It's a great platform to find all kinds of content: eBooks, podcasts, articles and other tools that are essential to learn marketing.
BACKLINKO
One of the things that most attracts attention when you visit the page is that the Hubspot VP of Marketing himself is recommending to read Backlinko. It's perfect to learn marketing and even more if you want to develop a link building strategy. Backlinko has a particular web design, it's simple and interactive. Additionally, something that is going to catch your attention is the size of the elements – both typography and images.
Brian Dean, the SEO expert that set Backlinko up, offers different courses to learn marketing, but especially SEO techniques. If you want to move up positions for your brokerage on Google rankingc these techniques are essential. Compared to other blogs, Brian Dean is generous and shares many real-life examples of every strategy. Other blogs talk about strategies superficially, but not in this case – Backlinko tells you the details.
THE AHREFS BLOG
If you are about to begin your marketing journey this is the perfect blog for you. As you learn more, you'll apply all the tips that they share every week. We are not especially fans of its web design, but the information shared is essential to learn marketing. It's one of the most highly-rated SEO blogs and one of the reasons for that is its long articles complete with details, graphics, examples, etc. We'd like to point out that if you scroll down you'll find 23 posts selected from a 150 posts range. Among these posts we highly recommend "The Noob Friendly Guide to Link Building".
Its main page is different from the other blogs we've mentioned. It has a slightly saturated color but nonethelessit's pretty easy to navigate around. Learning how to increase your leads and traders is easier if you take a look at Ahrefs blog once a week.
THE MOZ BLOG
If you definitely found your forex web design provider, it's time now to implement a digital marketing strategy to increase your forex brokerage potential. The Moz Blog is the perfect place to find the best advice, as they gather several of the SEO industry's top experts together in the same space. Additionally, it's one of the top websites to keep up with the latest news about marketing. As with the others blogs we've mentioned it's useful for both noobs and professionals, so you should take a look at it.
We've been checking every corner of its web but despite the great content, it doesn't have the best web design organisation.
5 BEST BLOGS TO LEARN MARKETING FOR YOUR BROKERAGE
These 5 blogs offer different tools, articles and advice to move up in the Google ranking positions but also to attract more leads to your brokerage. Don't miss the opportunity to learn marketing!
---
Get started with a demo now!