There are multiple reasons why you should offer live chat for your brokerage. At the moment, you're not totally convinced to take this step, but that will change when you finish reading this article. You already have other ways of communication with your traders and IBs such as email, social networks, and your phone, so why should you explore another customer service tool?
Every day, more and more companies start adding live chat service to their websites. They realised that it connects better with their clients, whether local or internationals. Think about what your traders need; if they are from other regions, you have multi-language support available. But what if they want quickness and efficacy in your answers?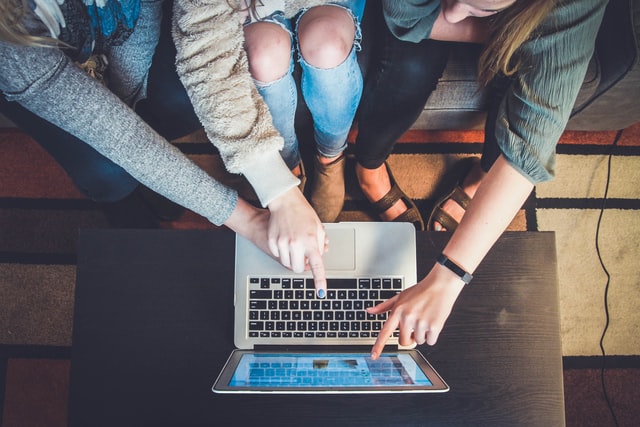 MAIN REASONS TO OFFER LIVE CHAT
We'd like to differentiate between support and sales chat.
FASTER ANSWERS
Nowadays, everyone is looking for quick customer support. The trend is more pronounced even in financial businesses such as forex, where the traders and brokers need updated information 24/7.
According to Super Office, by using live chat, your customers can get answers to their questions in two minutes.
Additionally, there is no need to hire a big support team to manage it, as you can install chatbots in your live chat software. Chatbots help you to give your traders assistance before redirecting them to one of your agents. Chatbots have two advantages: they can give easy solutions and predictive answers to your traders and IBs without human intervention and channel conversations with your traders to the appropriate department.
ECONOMIC CUSTOMER SUPPORT
Contrary to popular belief, this tool is one of the cheapest ways to assist your clients. While call center agents are answering one call, live chat agents can attend to 4 or 5 conversations. It'd be good to analyze the caseload of your brokerage, but however you do it, with live chats it will be a much more effective and cheaper strategy.
INSIGHTS AND DATA COLLECTED
Live chat is not only a tool to assist your traders and IBS, it is also an analysis tool for your marketing results. Live chat is closely linked to your forex CRM. Every time that a user registers in your brokerage and uses the live chat, your system is going to collect all the information related to this trader. All the data that your trader has previously provided you and that is registered in your forex CRM, serve to monitor the activity and interests of your traders. That way, you can implement much more effective marketing strategies.
LIVE CHAT PLATFORMS
Live chat is built into the Traders Room but its functionality as you'd expect requires a real person behind the wheel. There are many alternatives that integrate really well with Traders Room:
Live Chat: most competitive prices. This tool is aimed especially at younger tech-savvy generations.
Intercom: It's more than a live chat company. It offers messaging products and other marketing tools in an all-in-one platform.
Getgobot: It offers a 24/7 chat service but is not one of the highest ranked analytics tools.
Instabot: Simple and intuitive. It also includes basic options like nodes that allow all users to respond to multiple options, which is useful for our data collection.
Tawk: It's a free tool that allows small companies to start exploring basic live chat functionality.
IN A NUTSHELL
With your live chat tool, your traders will find an easy way to contact you and resolve their queries. It's not just an economic communication tool, but also a direct way to strengthen ties with your clients. Take a look at these popular tools we've mentioned above and contact us for more information.
---
Get started with a demo now!